---
Beyond HCG Shots: Tips for Happier, Healthier & Better Life
Daniel Brody
HCG Shots help us have slimmer and fitter body. However, all other aspects of achieving a happier, healthier, and better life boils down to our perspective; how we think, move, and react to our environment. Below are some tips that will help us let go and focus on the things that deeply matters.
Tips for Happiness
1. Smile often. Don't put too much time in your problems that are not even there yet.
2. Don't stress yourself. Workload, school, and stress will always be there and there will always be ways to deal with them properly.
3. Focus on the present. Don't live from mistakes you committed in the past. Learn from them.
4. Surround yourself with positive people. They will help you to have a positive outlook in life, too.
5. Give time for yourself. Provide time for travelling and relaxing. You deserve it.
6. Follow the passion you love. Don't force yourself to do things you don't like. Just do what you love.
7. Don't please people. You can't force everyone to like you. Let them love for who you truly are.
8. Stop comparing. We all have strengths and weaknesses. We are special in our own unique ways.
9. Be contented. Always be grateful of what you have. We are all blessed in our own way.
10. Dream big and have that big confidence for yourself. You're the only person who can help yourself up.
Tips for Health
1. Switch to a healthy lifestyle. Eating more fruits and vegetables. Say no to processed food.
2. Exercise. Do daily workouts. It can be in your bed, sofa or in the chair while watching TV. No excuses.
3. Engage in different activities. It can be badminton, volleyball, biking, camping or hiking. Move and have fun.
4. No to stress. Stress can affect your health as well. Move away from it as much as you can.
5. Walk more, less sitting. Always move your body and avoid resting too much for a long time.
6. Be physically fit. Look good and feel good.
7. Hydrate. Drink 6-8 glasses of water per day. Always keep a bottle of water.
8. Get enough rest. Don't put too much time at night doing me-time which ends up in sleeping late. Lack of sleep may lead to many health problems.
9. Be conscious about the food you eat. Research and read about the nutritional value of foods you consumed.
10. Know your health limits. It's not bad to have a cheat-day sometimes, but always take note about its limits.
Better Life Tips
1. Never stop learning. It's a continuous process. Everyday, we learn.
2. Never judge. Allow people to live the life they wanted. Be happy for them.
3. Learn to say no. It's not a yes all the time. Think first before approving.
4. Make time for friends and family. They are the ones who will bring the best in you. Spend more time with people who matter.
5. Let go of the people that hurt you. Because you deserve to be treated better.
6. Be confident. Trust yourself. You can do it if you believe.
7. Don't be affected in what people might say about you. Other people will always say something about you. But you know yourself better than anyone else so why bother.
8. Get out of your comfort zone. Explore and let yourself improve. Take risks and spread your wings.
9. Enjoy every moment. Time is precious so appreciate every moment life has to offer.
10. Find and live your purpose. Follow your heart and you will never regret a moment.
It feels good to know that we can improve our lives just by doing the things that we love. Have a happy and healthy life!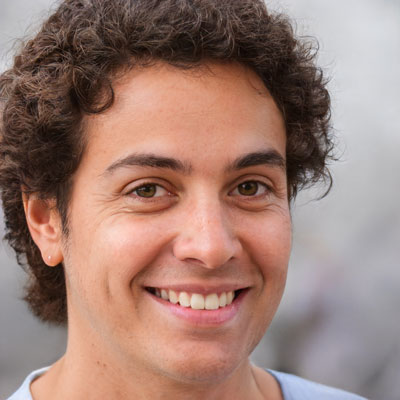 Health nut turned blogger, spreading the wellness bug with a side of humor. Dishing out nutritious advice, fitness antics, and wellness wisdom, all while keeping health journeys as fun as a barrel of kale!