---
Melt Away Fat with the HCG Diet's 500-Calorie Menu!
Daniel Brody
The HCG diet is a weight loss plan that combines the use of human chorionic gonadotropin (HCG) injections and a 500-calorie menu. This diet aims to help individuals lose weight quickly while maintaining a well-rounded nutritional intake.
Brief explanation of the HCG diet
The HCG hormone, which is produced naturally during pregnancy, is believed by some to promote weight loss in combination with a very low-calorie diet.
The HCG diet was developed in the 1950s by Dr. A.T.W. Simeons and has gained popularity among dieters over time.
Importance of following a 500-calorie menu on the HCG Diet
Strictly adhering to a **500-calorie menu **during the weight loss phase (Phase 2) ensures that you create a significant calorie deficit while still getting essential nutrients from proteins, vegetables, and fruits.
Keep in mind that this daily caloric intake should be tailored accordingly as you progress through different stages on your weight loss journey.
Don't forget: Following protocol remains crucial in order to reap effective results!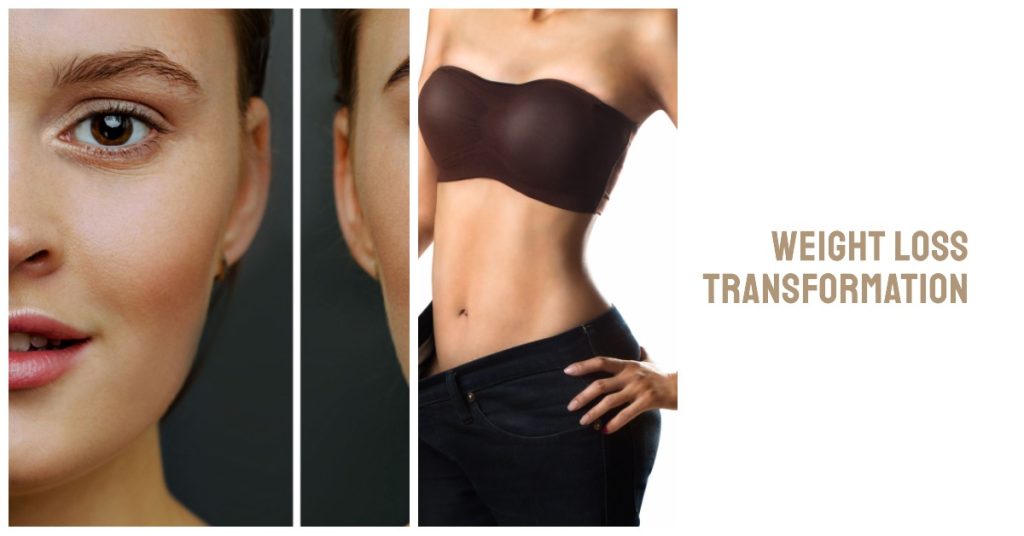 Benefits and potential risks of The hcg diets
While many dieters claim success on the HCG rapid-weight-loss program, there are potential risks associated with such an extreme calorie restriction:
Loss of muscle mass
Slow metabolism post-diet
Rebound weight gain
It's important to keep these factors in mind when considering embarking on this restrictive plan; however, armed with perseverance and dedication, undoubtedly – success can be yours!
Be sure always consult with your healthcare provider before starting any new diet or exercise regimen, including embracing an endavor like the hcg 500 Calorie Menu Plan!
Understanding the HCG Diet Protocol
Embarking on the HCG diet journey requires a thorough understanding of its three main phases and their significance in weight loss. Remember, in this journey, knowledge is power!
Phases of the HCG diet
Loading Phase
Weight Loss Phase
Maintenance Phase
1. Loading Phase
The journey starts with a short-but-sweet two-day period called the loading phase. During this time, you'll be encouraged to indulge yourself while integrating daily HCG hormone injections.
Some people dub it as "overeating phase," wherein they relish high-calorie foods such as pizza, ice cream, and fries!
2. Weight Loss Phase
The true challenge lies within the infamous weight loss phase, which emphasizes strict adherence to a daily intake of just 500 calories – accompanied by continued injections.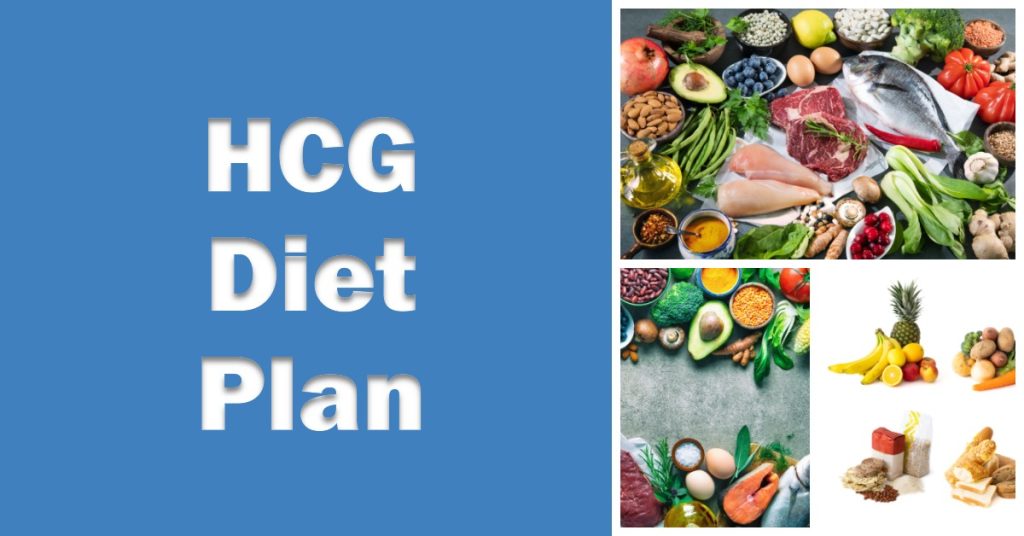 Do note: This phase generally lasts for about three to six weeks but can vary depending on your unique weight loss goals.
3. Maintenance Phase
Upon reaching your desired weight during that intense second phase, transition smoothly into long-term success using the maintenance phase.
With delight, bid farewell to HCG injections and gradually increase calorie consumption – all while steering clear of sugar-laden food items and starches for an extra three weeks!
Role of low-calorie diets in weight loss
Key points
Caloric deficit leading to weight loss
Difference between restrictive and balanced diets
In essence, losing pounds occurs when caloric expenditure surpasses caloric intake; henceforth through maintaining a substantial calorie deficit throughout that grueling second-phase undoubtedly forces your body into shedding unsolicited fat deposits.
While traditional balanced diets entail gradually reducing those excess calories – thus warranting a more sustainable and enduring weight loss experience. Restrictive diets like the HCG diet promise quick results by cutting calorie consumption drastically.
Crucial Reminder: Regardless of your chosen weight-loss approach, always consult a healthcare professional for guidance and support ensuring you achieve those objectives safely and efficiently.
Components of the 500-Calorie Menu for the HCG Diet
Now that you're geared up with background knowledge about the HCG Diet Protocol, it's time to delve into the nitty-gritty of what composes this unique 500-calorie menu.
Allowed proteins
Types: chicken, fish, shrimp, beef, etc.
Quantity: 100 grams per meal, twice a day
A decent variety of protein-rich sources awaits you! With options like chicken, fish, shrimp, and even beef – boredom has no place in your HCG diet protocol.
What makes these protein sources valuable?
Protein keeps us satiated, helps build muscle mass and supports various bodily functions. Plus — it's relatively low in calories!
Keep portion sizes vigilant by sticking to just 100 grams per meal (lunch and dinner).
Allowed vegetables
Types: spinach, asparagus, cabbage, etc.
No mixing vegetables in one meal
Incorporate nutrient-packed veggies such as spinach, asparagus, or soothingly green cabbages into your daily regimen. Nevertheless – hold off on combining vegetable types within each dish!
Why? Mixing vegetables might lead to exceeding calorie allotments without realizing it.
Allowed fruits
Apples and berries constitute two fruity choices occasionally entertaining your taste buds without jeopardizing progress! However, be sure to delight sparingly.
Did you know? Berries are abundant in antioxidants which combat inflammation and fight against chronic diseases!
Additional permitted items
a. Breadsticks or Melba toast (sparingly)
b. Allowed seasonings and spices
Last but not least: additional permissible items like occasional breadsticks or Melba toast can prevent monotony from seeping into your meals while still adhering strictly to those steadfast caloric guidelines.
Furthermore, don't be afraid to experiment with allowed seasonings and spices (WITHOUT added sugars) to craft tantalizing creations that tease and satisfy your taste buds while steadily slimming down!
The Importance of Meal Planning and Preparation Techniques
To make the most out of your HCG diet journey, meticulous meal planning and clever preparation techniques play integral roles in turning those weight loss dreams into reality!
After all, variety is indeed the spice of life!
Sample meal plan for breakfast, lunch and dinner
Kick-start your HCG diet adventure with a scrumptious, well-structured meal plan that saves time and keeps taste buds satisfied.
A typical day only includes lunch and dinner as meals in the HCG diet!
For example:
Breakfast: Herbal tea or coffee sweetened with Stevia
Lunch: 100 grams of grilled chicken breast on a bed of mixed lettuce with cucumbers
Dinner: Oven-baked white fish with steamed asparagus spears served alongside fresh sliced tomatoes
Remember: Devise plans reflecting personal preferences — explore unique combinations ensuring contentment throughout your journey.
Possible recipe variations to maintain interest & avoid boredom
The secret to combating boredom? Experimenting with different allowed ingredients to whip up innovative culinary concoctions that tease the taste buds while still adhering to protocol. Your imagination is truly limitless.
For instance:
Grill shrimp on skewers amidst cherry tomatoes and serve over arugula
Steam zucchini noodles sprinkled with garlic powder, pepper flakes and basil leaves
Sauté ground beef (lean cut) laden with diced celery, onions & minced garlic – set atop cauliflower rice
Keep it simple – yet flavorful!
Healthier cooking methods:
Transform mundane meals into extraordinary mouthwatering delights employing healthier cooking methods — all without guilt tripping!
Steaming: Retains nutrients whilst avoiding excess oils!
Grilling: Offers smoky flavors distinctly elevating dishes!
Boiling: Infuses spices deeply within ingredients enveloped by simmering water!
Pro Tip: Opt for non-stick pans and cookware reducing the need for added fats & oils.
In conclusion, your HCG diet journey can stay diverse and enjoyable through meticulously planned meals crafted with choicest preparation methods. Cheers to a tasty transformation!
Adjusting to a Lower Caloric Intake While Following The HCG Diet
Facing the formidable challenge of shrinking caloric intake throughout the HCG diet can incite trepidations amongst many.
Fear not! Equip yourself with pragmatic strategies to manage hunger, integrate exercise, and routinely track progress – you'll be unstoppable!
Strategies to manage hunger pangs
Drinking water: Stay hydrated! Ward off hunger by sipping on water constantly.
Staying busy: Engage in activities averting thoughts away from food cravings.
Effects of hcg hormone stimulation may contribute to suppressing unnecessary urges for food consumption!
Remember, accessibility remains vital so do designate allowable low-calorie munchies within reach at all times.
Incorporating regular exercise
While the HCG diet protocol primarily focuses on a minimal calorie consumption regime, why not enhance weight loss outcomes with light-to-moderate physical activity?
An active lifestyle promotes both cardiovascular health and elevated energy levels – it's truly a win-win situation!
Be mindful, though — avoid under-fueling or over-exerting during those arduous workouts amid such constrictive calorie limits.
Examples include:
Stretching
Brisk walking
Light jogging (at your own pace)
Pro Tip: Consult your healthcare provider for personalized exercise recommendations suited best to your needs & requirements.
Consistently monitoring progress
Tracking progress affirms quantifiable results alongside spurring momentum and motivation. How?
Step onto that weighing scale regularly (without obsessing) recount fluctuations, document any setbacks, and celebrate improvements wholeheartedly – humility is key!
Ponder these factors when evaluating:
Weight changes (slowly but surely!)
Body composition shifts (where does muscle mass form?)
Clothing sizes alternative to numerical figures
Overall feelings of wellbeing & vitality
Ultimately, it's essential to embrace the process whilst recognizing that milestones materialize bit by bit. Patience is indeed a virtue!
Acknowledging Potential Risks Within The HCG Diets
As alluring as rapid weight loss may sound, it's imperative to confront the potential risks involved in following the HCG diet protocol and affirm the significance of medical supervision throughout this journey.
Remember: Awareness is truly half the battle!
Risks associated with rapid weight loss
Effects on metabolism and muscle mass
Rebound weight gain following the diet
A notable concern rooting from accelerated shedding of pounds encompasses impacts on metabolism and muscle mass.
Did you know? A slowed metabolism increases susceptibility to massive caloric storage, counteracting weight loss objectives.
Moreover, beware of the dreaded rebound weight gain—subsequent overindulgence is often triggered due to excessively restrictive practices amid drastic diets.
Role of medical supervision during the HCG diet
Consulting with a healthcare provider before starting
Regular check-ups to monitor safety and progress
To circumvent these unwarranted occurrences or at least minimize their impact, ensure prompt consultation with qualified healthcare professionals before embarking upon or during this unique dietary approach:
Obtain a comprehensive understanding of risk factors correlated with existing medical conditions (e.g., diabetes, heart disease).
Seek personalized guidance pertaining to calorie limits or adjustments as required.
Attain recommendations surrounding exercise implementation staying within safe boundaries whilst optimizing wellbeing.
Regular doctor consultations empower us through:
Continuous monitoring of vital signs
Nutrient deficiency identification & management
Motivation via assurance that we're approaching risks responsibly – maximizing benefits!
Ultimately—a well-informed patient possesses unparalleled autonomy when navigating present challenges in pursuit of those ultimate aspirations!
Stay vigilant about your health, keep learning, growing & evolving towards a fitter future – display undeniable resiliency against any setbacks encountered along that path to success!
Conclusion
And there you have it — an all-encompassing exploration of the HCG diet along with its iconic 500-calorie menu! Let's recap some main takeaways:
Understanding the HCG Diet Protocol and its distinct phases
Exploring permissible proteins, vegetables, fruits & extras
Strategizing meal planning and preparation techniques to maximize adherence
Remember:
"Success is where preparation and opportunity meet." – Bobby Unser
Indeed, by mindfully emphasizing adherence, meticulous planning, and consistent supervision throughout your weight loss journey on the HCG diet – success inevitably sprouts from such deeply established roots.
Facing challenges head-on? Embrace their weight with courage & grace while endowing yourself in trust — for this transformative experience potentially yields life-altering rewards well worth your while. Onwards & upwards!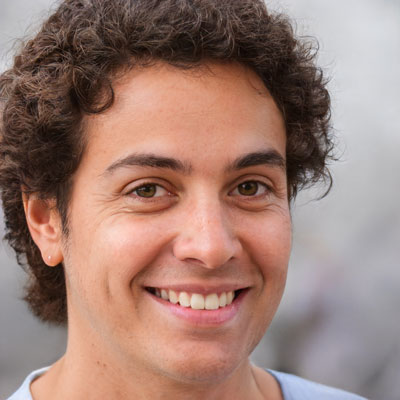 Health nut turned blogger, spreading the wellness bug with a side of humor. Dishing out nutritious advice, fitness antics, and wellness wisdom, all while keeping health journeys as fun as a barrel of kale!