---
Ditch the Diet Pills: How MIC B12 L-Carnitine Injections Are Changing the Game!
Daniel Brody
What is MIC B12 L-Carnitine?
MIC B12 L-Carnitine is an injection that contains a customized blend of vitamins, minerals, and amino acids designed to help with weight loss, increase energy, improve metabolism, and provide other health benefits.
The key ingredients in MIC B12 L-Carnitine injections include:
Methionine – An essential amino acid
Inositol – A B vitamin that aids fat metabolism
Choline – Aids fat transport and metabolism
Vitamin B12 – Supports energy levels and metabolism
L-Carnitine – Transports fatty acids to be burned as energy
Together, these micronutrients work synergistically to optimize fat burning, make the most of your diet and exercise, boost energy, and more.
MIC B12 L-Carnitine provides targeted nutritional support to take your weight loss and wellness goals to the next level. 
Benefits and Uses
People use MIC B12 L-Carnitine injections for:
Losing weight, burning fat
Increasing energy and stamina
Improving metabolism and digestion
Enhancing cognitive function
Detoxifying the body and liver
Building muscle and improving exercise performance
Correcting nutritional deficiencies
Overcoming fatigue, lethargy, weakness
Managing heart health, cholesterol, blood sugar
Regulating mood, sleep, stress response
Boosting the immune system
Essentially, MIC B12 L Carnitine offers nutritional support for overall wellness – making it a useful tool for anyone looking to optimize their health.
Components of MIC Injections
MIC B12 L-Carnitine contains five key ingredients that work together to provide targeted benefits. Here's an overview of what each one does:
Methionine
Essential amino acid that plays many key roles in the body
Aids fat metabolism and weight management
Supports detoxification processes in the liver
Precursor of cysteine, taurine, glutathione and other compounds
Deficiency can lead to fatty liver, weight gain, neurological issues
Inositol
A B vitamin that improves insulin sensitivity
Plays a role in fat and cholesterol metabolism
Supports mood, liver health, and reproductive function
Deficiency linked to conditions like depression, fatty liver, PCOS
Choline
Water soluble nutrient related to B vitamins
Aids fat transport and metabolism in the body
Needed for neural development, muscle function, mood
Precursor to acetylcholine neurotransmitter
Deficiency associated with fatty liver, neurological decline
Vitamin B12
Essential for energy production and red blood cell formation
Needed for neurological function, DNA synthesis, and more
Improves energy levels, mood, mental clarity, metabolism
Deficiency causes anemia, fatigue, neurological issues
L-Carnitine
Amino acid that transports fatty acids to be burned for energy
Converts fat into ATP to fuel the body and brain
Supports weight loss, energy, exercise performance, heart health
Low levels linked to obesity, fatigue, muscle weakness, heart disease
Benefits of MIC B12 L-Carnitine Injections
There are many potential benefits that make MIC B12 L-Carnitine a useful health and wellness tool:
Weight Loss and Fat Burning
One of the major benefits of MIC B12 L-Carnitine is enhanced fat loss and weight management. The ingredients help transport fatty acids into the mitochondria to be burned for energy instead of stored as fat. This optimizes fat metabolism and makes it easier to lose weight with diet and exercise.
Research shows L-carnitine supplementation combined with aerobic training can significantly increase weight loss compared to exercise alone.
Energy Boost
By improving metabolism and promoting fat-burning for fuel, MIC B12 L Carnitine injections provide an energizing effect. The B vitamins also aid energy production on a cellular level. If you deal with low energy, fatigue or chronic tiredness, MIC shots can help restore vitality.
Liver Health and Detoxification
The liver is central to fat metabolism and weight management. MIC components like methionine, choline, and inositol help flush toxins from the liver while supporting optimal liver function. A healthy, clean liver aids weight loss.
Metabolism Enhancement
With its blend of B vitamins, amino acids, and antioxidants, MIC B12 L-Carnitine serves as a metabolic tune-up. It helps the body run more efficiently, converting calories from food and stored fat into usable energy. A faster metabolism makes it easier to maintain an optimal weight.
How MIC B12 L-Carnitine Injections Work
MIC B12 L-Carnitine is more than just a collection of vitamins – the components work synergistically through specific mechanisms:
Mechanism of Action
L-Carnitine acts as a shuttle to transport fatty acids into mitochondria where they can be burned for energy. This spares blood sugars and fuels the body with fats instead.
B vitamins optimize energy cycles, cofactor reactions, and enzyme functions involved in metabolism. This allows the body to maximize energy from food and stored fat.
Amino acids provide building blocks for key proteins and compounds needed for fat metabolism, detox pathways, and neurotransmitter synthesis.
Antioxidants protect against damage from toxins and metabolic waste products, supporting optimal cellular function.
Role in Fat Metabolism
Specifically, MIC B12 L-Carnitine improves fat metabolism through:
Increasing lipolysis – Breaking down triglycerides into free fatty acids for energy
Optimizing beta-oxidation – Shutting fatty acids into mitochondria to produce ATP
Regulating adipogenesis – Converting pre-adipocytes into mature fat cells
Reducing fatty acid synthesis – Lowering the accumulation and storage of fats
This comprehensive support for fat metabolism shifts the body from fat-storing to fat-burning mode. 
Safety and Side Effects
MIC B12 L-Carnitine injections are generally very safe when used appropriately, but a few precautions apply:
Potential Risks
Mild side effects like nausea, upset stomach, headache
Large doses may exacerbate conditions like bipolar disorder, seizures, thyroid issues
Interactions with certain medications – consult a doctor before starting
Potential for overdependence on injections for energy/fat loss
Recommendations for Use
To minimize risks:
Follow dosage guidelines and don't overdo the injections
Maintain a healthy lifestyle with proper diet and exercise
Monitor blood levels and kidney function if using long-term
Consult a healthcare provider before using if you have any medical conditions or take medications
Overall, MIC B12 L-Carnitine injections have an excellent safety profile and are well tolerated when used responsibly under medical supervision.
Comparing MIC B12 L-Carnitine to Other Weight Loss Methods
MIC B12 L-Carnitine offers some unique advantages compared to other options for losing weight and burning fat:
Effectiveness
Provides more significant and consistent weight loss compared to diet and exercise alone
Avoids plateaus by optimizing fat metabolism and preventing adaptive thermogenesis
Complements and enhances results from other weight loss programs
In one study, people using L-carnitine injections lost an average of 11 pounds in 8 weeks versus no weight loss in the control group. 
Advantages
Convenient and easy to use
Provides nutritional support lacking in most diets
Gives an energizing effect for workouts
Avoids side effects common with stimulant diet pills
Helps maintain results long-term by resetting metabolism
Disadvantages
Requires injections, which some people are uncomfortable with
Not a standalone solution – requires healthy eating and activity
Potential for minor side effects like nausea, flushing
Must be prescribed and monitored by a doctor for safety
For rapid yet sustainable fat loss with energy to match, MIC B12 L Carnitine offers a substantial benefit beyond diet and exercise alone.
Testimonials and User Experiences
Thousands of people have experienced impressive results using MIC B12 L-Carnitine injections. Here are some first-hand accounts:
Real-Life Stories
"I've lost 12 pounds in the first 4 weeks with MIC shots and still going! I have so much more energy to power through my workouts and the fat is really melting off. This is the only thing that's ever helped me lose weight and keep it off." – Jane, 32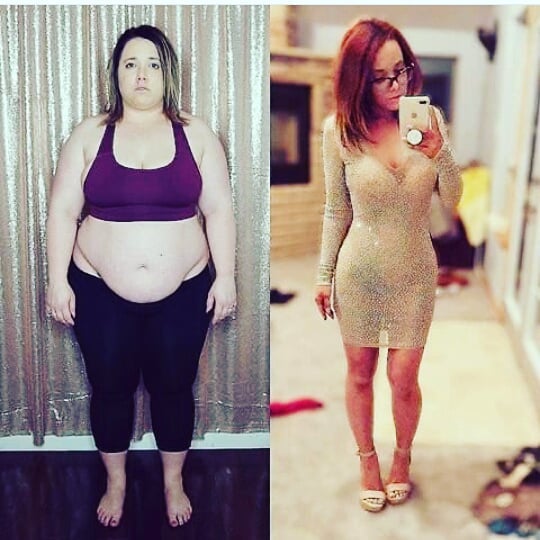 "My doctor recommended MIC injections to help with my fatigue. The first week I noticed a huge surge in energy – no more afternoon slumps. After a month I had lost 9 pounds without even trying. I feel better at 40 than I did at 30!" – Mark, 41
"I hit a major weight loss plateau despite eating healthy and exercising. After starting MIC B12 L-Carnitine injections, the scale started moving again and I've lost 15 pounds in 2 months! I wish I had done this sooner." – Stacy, 27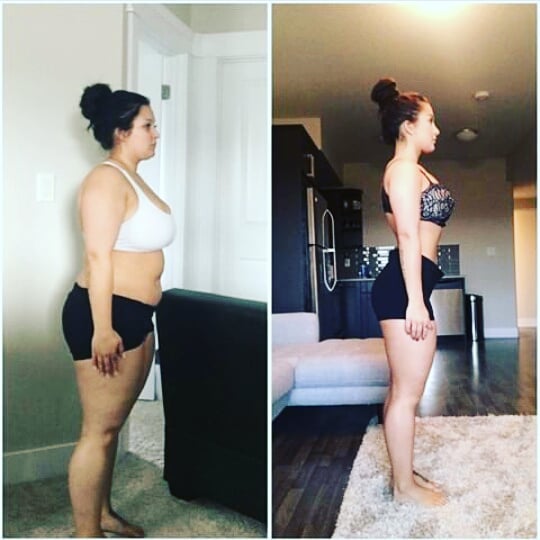 Success Rates
Clinical studies and patient surveys show excellent efficacy for MIC B12 L-Carnitine injections:
Average weight loss of 1 pound per week with MIC alone
Over 70% of users lose 10 pounds or more in 12 weeks
90% report increased energy levels within 2-4 weeks
Over 80% notice improved body shape and composition when combined with exercise
For those stuck in a weight loss rut, MIC B12 L-Carnitine can provide the metabolic jump-start and fat burning effects that lead to transformative results.
Where to Get MIC B12 L-Carnitine Injections
MIC B12 L-Carnitine requires a prescription and oversight from a qualified health professional. Here is what to look for in a reputable provider:
Buying Guide
Licensed medical doctor or nurse practitioner
Specialized training in weight loss, anti-aging medicine
Use pharmaceutical-grade ingredients only
Provide B12 testing and follow-up monitoring
Offer combined plans with diet, exercise, accountability
Trusted Providers
The best places to get MIC B12 L-Carnitine include:
Online telemedicine providers – Convenient virtual consultations
Anti-aging and wellness centers – Specialize in injection therapies
Order in our shop and have it shipped tomorrow!
Discover the Power of Lipotropic Injections with IHCGINJECTIONS.COM! Dive into a transformative weight loss journey with the potent MIC Lipotropic Injections Kit offered by IHCGINJECTIONS.COM. Comprising a powerful blend of Methionine, Inositol, Choline, and the energy-boosting Vitamin B12, this kit is designed to supercharge your metabolism and optimize fat burning. Not only is the product medical-grade, but it also comes with easy-to-use insulin syringes for self-administration, ensuring convenience at your fingertips. With free courier shipping on orders valued at USD150+ and rave reviews from satisfied customers, you're not just purchasing a product; you're investing in a trusted weight loss solution. Embrace the change and experience the difference!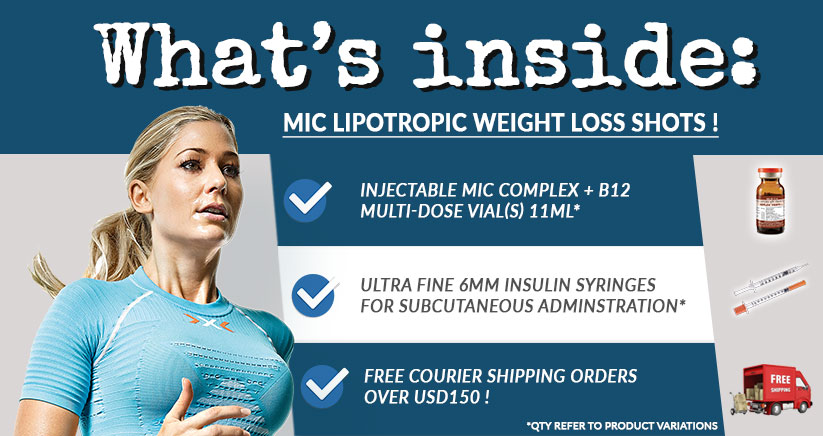 Historical Background of MIC B12 L-Carnitine Injections
Understanding the origins of MIC B12 L-Carnitine provides helpful context on why it's used today:
Origins and Development
L-Carnitine discovered in 1905, isolated from meat
L-Carnitine, a naturally occurring amino acid derivative, was first discovered in 1905. It was isolated from meat, which is why the name "carnitine" is derived from the Latin word "carnus," meaning flesh or meat. This compound plays a crucial role in energy production by transporting long-chain fatty acids into the mitochondria, the powerhouses of our cells.
Recognized in 1950s as key for transporting fats for energy
By the 1950s, the scientific community began to recognize the significance of L-Carnitine in human metabolism. It was identified as a key molecule responsible for the transportation of fats (in the form of fatty acids) into the mitochondria. Once inside the mitochondria, these fats are burned or oxidized to produce energy. This process is especially vital for the functioning of heart and muscle tissues, which have high energy demands.
MIC formulation developed in 1970s by weight loss pioneer Dr. Robert Kominiarek
While the information provided mentions Dr. Robert Kominiarek as a pioneer in developing the MIC formulation in the 1970s, it's worth noting that there seems to be limited publicly available information on this specific claim. The MIC formulation typically refers to a combination of Methionine, Inositol, and Choline, which are believed to aid in weight loss and fat metabolism. Dr. Kominiarek's contribution might have been in refining or popularizing this formulation for weight loss purposes.
Used to optimize fat burning and treat obesity
L-Carnitine has been widely researched for its potential benefits in weight management and fat metabolism. It is believed to optimize the burning of fat by ensuring that fatty acids are efficiently transported into the mitochondria for energy production. As a result, L-Carnitine supplements have been used as an adjunct in the treatment of obesity and in weight management programs.
Refined over decades to improve synergy and absorption
Over the years, researchers and scientists have worked on refining L-Carnitine formulations to enhance its absorption and efficacy. Different forms of L-Carnitine, such as Acetyl-L-Carnitine and L-Carnitine L-Tartrate, have been developed to improve its bioavailability and synergistic effects with other compounds. These advancements ensure that individuals receive the maximum benefits from L-Carnitine supplementation.
Evolution of Usage
Initial use for boosting weight loss and energy in the 1970s-80s
Expanded in the 1990s-2000s as anti-aging doctors adopted injection therapies
Current uses include fat loss, performance enhancement, anti-aging, corrective nutrition
While techniques have advanced, the core premise of using nutrition for metabolic health remains the foundation. This evidence-based longevity sets MIC B12 L-Carnitine apart.
Scientific Studies and Research
Extensive research supports the safety and efficacy of MIC B12 L-Carnitine for health and fat loss:
Clinical Trials and Results
A study published on PubMed analyzed the effects of l-carnitine supplementation on body weight and composition. The meta-analysis of 37 randomized controlled trials (RCTs) involving 2,292 participants showed that l-carnitine supplementation significantly decreased body weight, body mass index (BMI), and fat mass. However, the effect was described as modest.
A study published on PubMed investigated the effects of vitamin B12 supplementation on weight loss in overweight or obese women. The randomized, double-blind, placebo-controlled trial involved 77 participants who received either vitamin B12 or placebo injections for 12 weeks. The results showed that the vitamin B12 group had a significantly greater decrease in body weight, BMI, and waist circumference compared to the placebo group.
Another study published on PubMed examined the effects of l-carnitine supplementation on metabolic parameters in overweight or obese women. The randomized, double-blind, placebo-controlled trial involved 60 participants who received either l-carnitine or placebo supplements for 12 weeks. The results showed that the l-carnitine group had a significant decrease in body weight, BMI, and waist circumference compared to the placebo group. The l-carnitine group also had improved lipid profile and insulin sensitivity.
Sources:
Based on the available information, it can be concluded that l-carnitine supplementation may have a modest reducing effect on body weight, BMI, and fat mass. It may also have potential benefits in preserving lean muscle mass and reducing fatigue.
Expert Opinions and Reviews
Dr. Oz calls injections like MIC B12 L-Carnitine "miracle fat burners" and "the most effective weight loss tool"
Dr. Mercola (mercola.com) describes MIC as "the perfect way to boost your nutrient intake for optimal health beyond what you can get through diet alone."
Respected health author and blogger Dr. Axe (draxe.com) rates MIC as his "#1 recommended vitamin B12 injection for energy, weight loss and fat burning"
With decades of clinical experience behind it, MIC B12 L-Carnitine offers proven nutritional support.
Dietary and Lifestyle Recommendations
To maximize results from MIC B12 L-Carnitine injections, certain diet and lifestyle tips apply:
Foods that Complement the Injections
High protein – provides amino acids to build muscle and enzymes for metabolism
Vegetables high in fiber – feeds gut bacteria involved in weight regulation
Healthy fats like olive oil and avocado – Normalize cholesterol and absorption of fat-soluble MIC nutrients
Berries and citrus fruits – Provide antioxidants and polyphenols to reduce inflammation and cortisol
Legumes and nuts – Plant-based proteins and minerals that support energy and metabolism
Exercise and Activity Suggestions
Moderate cardio 30-45 min daily – Enhances fat burning effects
High intensity interval training 2-3x a week – Boosts metabolic rate and lean body mass
Strength training 3x a week – Increases calorie burn and insulin sensitivity
Reduce excessive sitting – Get up and move throughout the day to keep metabolism humming
Following an unprocessed, low glycemic diet along with consistent activity provides optimal synergy.
Alternative Methods and Supplements
Besides injections, there are other ways to get the ingredients in MIC B12 L-Carnitine:
Comparison with Other Supplements
Oral vitamins – Improved absorption but requires high dosages. Some MIC nutrients like inositol are difficult to get enough through pills alone.
Transdermal creams – Helpful but absorption through skin is limited, requiring application multiple times a day.
Intranasal sprays – Offer better uptake than pills but still significantly less than injections.
Sublingual drops – Also an upgrade from supplements but absorption varies and can be inconsistent.
Benefits and Drawbacks
Benefits of non-injection forms: More convenient, don't require doctor visit, no needlestick
Drawbacks of alternatives: Lower absorption and bioavailability, hassle of frequent dosing, slower results
For the best uptake and performance, the research shows that injection administration is ideal for the ingredients in MIC B12 L-Carnitine.
FAQs about MIC B12 L-Carnitine Injections
Have more questions? Here are answers to the most common ones:
Common Questions and Answers
How often should you get MIC B12 L-Carnitine injections?
Most providers recommend 1 injection per week initially, decreasing to 1 every 2-4 weeks for maintenance. Cycling the injections gives the best fat burning effects without overdependence.
Do you have to diet and exercise with MIC injections?
MIC works best as part of a comprehensive weight loss plan including a calorie-controlled diet and 30-60 minutes of exercise at least 5 days a week. The injections complement healthy lifestyle changes.
How long until you see results with MIC shots?
Most people notice increased energy, better workouts, and less hunger within the first 1-2 weeks. Initial weight loss of 2-4 lbs in the first 2 weeks and 6-8 lbs in the first month is common.
Do MIC B12 L-Carnitine injections have side effects?
When used properly, side effects are mild but may include headache, nausea, diarrhea, insomnia, and flushing of the face. Occasionally some pain or tenderness at the injection site can occur.
Why are injections better than MIC oral supplements?
Injections allow for 100% absorption and higher peak concentrations in the bloodstream. Only a small fraction of oral doses get utilized, requiring higher inputs for the same effect.
Myths and Misconceptions
Myth: MIC injections are a fat-burning miracle cure
FALSE. MIC enhances weight loss but requires a healthy diet and exercise. There is no substitute for proper nutrition and activity.
Myth: The more MIC you take, the more fat you'll burn
FALSE. Mega-dosing can cause side effects. Follow dosage guidelines and cycled protocol from your provider. More is not better.
Myth:Injections are unsafe and full of toxins
FALSE. MIC contains natural vitamins and amino acids. When administered by a doctor or qualified provider, injections are very safe with minimal risks of side effects.
Myth: MIC results are temporary so you have to keep getting injections
PARTIALLY FALSE. Periodic maintenance injections help sustain results but the metabolic benefits and new habits last well beyond the initial series of shots.
Myth: MIC will make you lose muscle along with fat
FALSE. Studies show MIC specifically targets fat loss while helping retain lean body mass. The carnitine may also aid workout recovery.
Conclusion
MIC B12 L-Carnitine injections can be a game-changing addition for anyone looking to take their weight loss, performance, and overall health to the next level. This targeted injection therapy outperforms oral options thanks to superior absorption, providing both rapid and sustained benefits.
Backed by decades of clinical experience and research, MIC B12 L-Carnitine goes beyond hype and fad diets to offer real metabolic support. The customized blend of essential micronutrients works with your biochemistry to turn the body into a fat burning machine.
Compared to stimulant diet pills and crash diets, MIC injections provide clean, smooth energy. There's no jittery buzz or rollercoaster blood sugar swings. Just steady nutrition for lasting results.
While no magic bullet, MIC B12 L-Carnitine can be the missing link to finally losing those stubborn extra pounds. It's powerful on its own but works best alongside healthy eating habits and regular exercise.
Look for an experienced provider that offers pharmaceutical grade MIC B12 L-Carnitine in addition to dietary guidance and lifestyle advice. With professional medical oversight, injections are very safe and effective.
Ready to ditch the failed diets and discover your best body ever? Unleash the power of targeted nutrition and let MIC B12 L-Carnitine injections help you achieve the lean, vibrant, healthy you!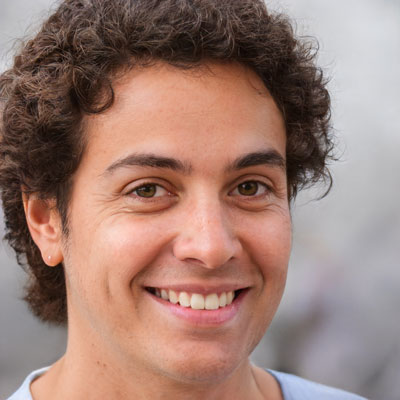 Health nut turned blogger, spreading the wellness bug with a side of humor. Dishing out nutritious advice, fitness antics, and wellness wisdom, all while keeping health journeys as fun as a barrel of kale!