---
Why Megaburn Injections Work When Diets Fail
Daniel Brody
What are Megaburn Injections?
Megaburn injections are a type of lipotropic injection that claims to help with weight loss. Lipotropic injections contain a unique combination of ingredients that are said to help burn fat, suppress appetite, boost immunity, and increase energy.
The key ingredients in Megaburn injections include:
Methionine – An essential amino acid that plays a role in fat metabolism and may help break down fat cells.
Inositol – A vitamin B7 compound that is involved in metabolism and breaking down fat.
Choline – A vitamin B4 compound that is necessary for fat transport and breakdown.
B-complex vitamins (B-1, B-2) – Important for energy production and overall health. B vitamins help convert food into energy.
These ingredients are believed to work together to ramp up the body's natural fat-burning processes. By targeting various aspects of metabolism, the goal of Megaburn injections is to make losing weight easier.
Why is it called Megaburn?
The name "Megaburn injections" appears to originate from the clinics and medical spas that offer this specific type of lipotropic injection for weight loss. The term "Mega" likely refers to the powerful combination of ingredients used in the injections, which are designed to target stubborn pockets of fat and help people lose those last few pounds.
The "burn" part of the name emphasizes the injections' ability to burn fat, suppress appetite, boost immunity, and increase energy.It is important to note that while the name "Megaburn injections" may be used by some clinics and medical spas, the concept of lipotropic injections is not unique to this specific brand or name.
Lipotropic injections, in general, contain a combination of vitamins, minerals, and other nutrients that help promote fat metabolism and weight loss. Some common lipotropic substances include vitamin B-12, methionine, inositol, and choline. Megaburn injections are just one example of a lipotropic injection that combines these ingredients for weight loss purposes.
How Megaburn Injections Are Thought to Work
Each ingredient in the Megaburn injection has a proposed role in fat metabolism. Methionine, inositol, and choline are all considered lipotropic, meaning they help transport and metabolize fats in the liver. When taken together, they may boost the breakdown of fat tissues and prevent new fat cell formation.
B-complex vitamins fuel many metabolic processes and energy production in the body. They are also needed to extract energy from proteins, fats, and carbohydrates eaten in the diet. By increasing metabolic rate and energy levels, Megaburn proponents argue it becomes easier to maintain a calorie deficit needed for weight loss.
The injections are also thought to curb appetite by supplying sustained energy. Rather than dramatic highs and lows in blood sugar, stable energy may make a person feel fuller for longer. With decreased hunger and cravings, following a calorie-controlled diet could be more achievable. Finally, keeping overall immunity and health in check with B vitamins may support weight management goals.
Is There Evidence Megaburn Injections Work?
While anecdotally some people report success with lipotropic injections for weight loss, more research is still needed. Only limited human studies have explored the direct effectiveness of Megaburn injections specifically.
Clinical studies on lipotropics and obesity have remained inconclusive. However, a 2015 study published by the National Library of Medicine reported that lipotropic injections reduced noticeable weight in more than 74% of 1,616 patients.
"Additional large-scale clinical trials are warranted before conclusions can be drawn about the safety and efficacy of lipotropic injections for weight loss compared to other established options."
For now, most of the theories around how Megaburn might aid weight loss are based on how the individual components could potentially impact metabolism. Until more high-quality research is available, the real-world effects of these injections remain uncertain.
How are these shots administered?
Megaburn injections are typically administered intramuscularly, meaning the injection is given directly into the muscle tissue. This method allows the ingredients to be absorbed more efficiently and quickly into the bloodstream, promoting fat metabolism and weight loss. Intramuscular injections are commonly used for lipotropic injections, including Megaburn.
However, some individuals may choose to administer subcutaneous injections themselves. Subcutaneous injections involve injecting the medication into the fatty tissue just beneath the skin, rather than into the muscle.
This method can be more convenient and less painful for some people, as it can be done at home with proper training and guidance from a healthcare professional.To administer a subcutaneous injection, follow these steps:
Clean the injection site with an alcohol swab and let it air dry.
Pinch a fold of skin and fat between your thumb and index finger.
Hold the syringe at a 45-degree angle and insert the needle into the pinched skin.
Slowly push the plunger to inject the medication.
Withdraw the needle and gently press a cotton ball or gauze pad over the injection site.
Dispose of the used needle and syringe in a sharps container.
It is essential to consult with a healthcare professional before attempting to administer subcutaneous injections at home. They can provide guidance on proper technique, dosage, and injection site rotation to minimize the risk of complications.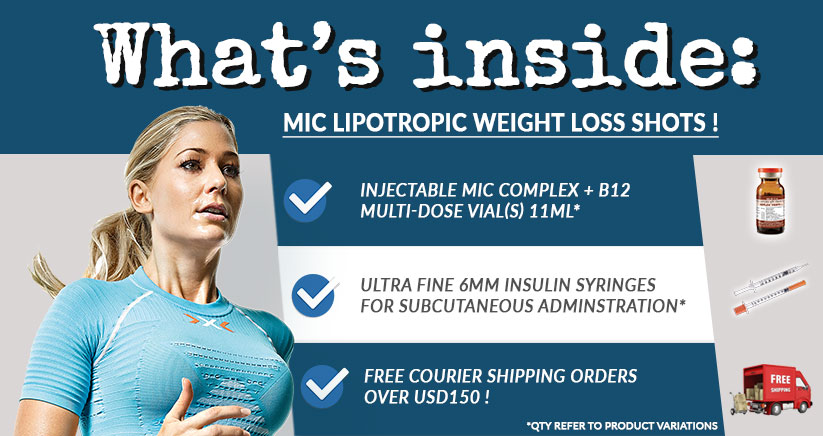 Potential Side Effects and Risks of Megaburn Injections
Like any medical treatment, Megaburn injections may involve some potential side effects or health risks depending on each person. Consulting a doctor familiar with lipotropic injections is strongly advised before use.
Some possible side effects based on the ingredients include:
Nausea, vomiting, diarrhea (B vitamins, inositol)
Dizziness (B1 vitamin)
Skin rash or redness at injection site
Low blood pressure (inositol)
Headache, fatigue, weakness (choline)
Rare but more serious risks could theoretically include allergic reactions, infections from unsterile needles, or issues due to high doses of certain nutrients over time without supervision. As with any injection, there is also a small risk of bruising, pain, or injury from the needle itself.
Regulation of lipotropic injections is another concern, as they are not classified as drugs and avoid the rigorous testing most approved medications undergo. Products may not be manufactured or quality controlled to consistent standards. This lack of oversight could result in ineffective or even hazardous formulations.
Overall, more stringent safety monitoring and regulation may be required to thoroughly understand risks compared to other types of medical treatments for obesity. While natural ingredients, injections may still pose hazards if not properly dosed, formulated, and administered by medical experts.
Potential Benefits of Megaburn Injection…If Effective
If proven effective through research, some potential benefits Megaburn injections advertises include:
Faster, more dramatic weight loss compared to diet and lifestyle changes alone through accelerated fat metabolism
Conveniently administered by a healthcare professional on a consistent schedule
Individualized treatment tailored to each patient's needs and health history
Ability to briefly "boost" metabolism or appetite control to overcome plateaus
However, it's important to stress that without clear evidence of benefits compared to other options, these potential upsides remain speculative. No treatment is worth potential dangers if efficacy is still unproven. More research would also need to evaluate the long-term sustainability of any weight loss attributable to Megaburn injections alone versus lifestyle modifications.
A Healthy Lifestyle Remains Key for Lasting Weight Loss
No single treatment, including the Megaburn injection, can substitute for an overall healthy lifestyle in the long run. Diet and exercise are still considered the building blocks of sustainable weight management. Even if proven effective, Megaburn injections would likely function best as part of a comprehensive program with nutrition and activity guidelines.
"For most people trying to lose weight, lifestyle changes provide a safer, more reliable approach backed by extensive research compared to quick-fix treatments like lipotropic injections alone."
Things like calorie tracking, portion control, limiting processed foods, staying hydrated, getting adequate sleep, managing stress, and prioritizing both cardio and strength training are all important self-care strategies shown time and again to promote weight loss and maintenance. Following these healthy habits is ideal for keeping pounds off over the long term.
In conclusion, while Megaburn injections present an intriguing potential weight loss tool, more research is needed to determine whether benefits truly outweigh the risks. For now, focusing first on developing a balanced lifestyle through diet and exercise remains the foundation for sustainable and lasting weight management for most individuals.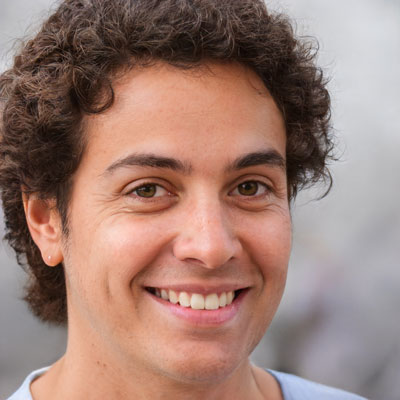 Health nut turned blogger, spreading the wellness bug with a side of humor. Dishing out nutritious advice, fitness antics, and wellness wisdom, all while keeping health journeys as fun as a barrel of kale!