---
Home Remedies to Remove Unwanted Cellulite
Daniel Brody
Do you feel like wearing something sexy this summer, but your cellulites don't seem to agree with you? Well, you are not alone on this one. Different women all around the world also experience this dilemma and cellulite has become one of the main reasons why they can't wear anything they want. Well, the good news is that there a few home remedies that can help reduce cellulite quickly and naturally. Below are some effective tips that can actually allow you to wear anything sexy this summer.
Coffee Scrub
It has been said that cellulite's number 1 enemy is caffeine as it tightens the skin and alleviates the appearance of cellulite in your body. To make this work, mix together ½ cup of coffee grounds, 1 tablespoon of white sugar, 2-3 tablespoons of olive oil and 1 teaspoon of glycerin until it forms into a paste. Apply the mixture and massage to your skin firmly for several minutes, then rinse it off with lukewarm water.
Dry brushing
This is one of the easiest ways to get rid of cellulite in your thighs and stomach. The process is known for improving blood circulation, exfoliating, tightening skin and reducing the appearance of cellulite. The only thing you're going to need is a firm, natural bristle brush with handle. Before going to the shower, make long sweeps and gently brush from your feel up to your shoulders. Focus on areas with most cellulite and avoid scrubbing in circular motion. Dry brush for five minutes and then shower to wash away all the dead skin cells.
Apple Cider Vinegar
Apple cider vinegar consists of minerals, potassium, magnesium and calcium that play an important role in the retention and maintenance of firm thighs. Simply mix one tablespoon of honey or massage oil and 3 tablespoon of apple cider vinegar and apply the solution evenly to areas with most cellulite. Leave it for 30 minutes and rinse it off with warm water.
For faster results, you can always associate any of these methods with HCG shots and a simple cardiovascular activity. Do toning exercises that can develop the muscles in your thighs daily and take a few minutes each day to run or take a walk. These exercises will get your blood flowing regularly and keep your skin from suffering from cellulite.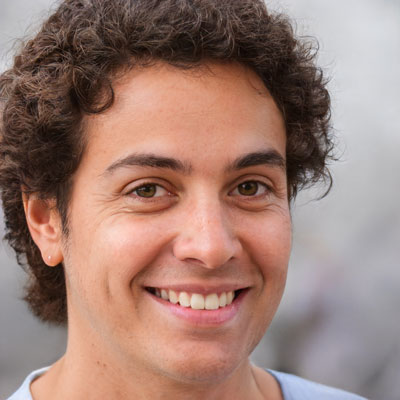 Health nut turned blogger, spreading the wellness bug with a side of humor. Dishing out nutritious advice, fitness antics, and wellness wisdom, all while keeping health journeys as fun as a barrel of kale!