---
Reverse Aging: Unveil the Hidden Path to Youth!
Daniel Brody
Welcome to the fountain of youth! Or rather, a guide to understanding the factors that accelerate aging and how you can avoid them. This article emphasizes the significance of nurturing our physical functions and savoring life instead of obsessing over mere appearances.
"Aging is not 'lost youth' but a new stage of opportunity and strength." - Betty Friedan
We'll delve into how our lifestyle choices impact our aging process, revealing invaluable insights for maintaining health and vitality at any age.
So sit back and join us on this enthralling expedition towards unlocking the mysteries behind staving off premature aging!
The Timeless Quest for Youth
Throughout history, the human race has been captivated by the allure of eternal youth, leaving profound effects on our culture and society.
How Eternal Youth Has Shaped Human History
The pursuit of agelessness dates back to ancient civilizations. Some tried unconventional methods to maintain their youth; others even believed in mythical fountains of youth or elixirs of life.
Cleopatra, the Egyptian queen, was said to have bathed in milk mixed with honey and essential oils regularly for her skin glow.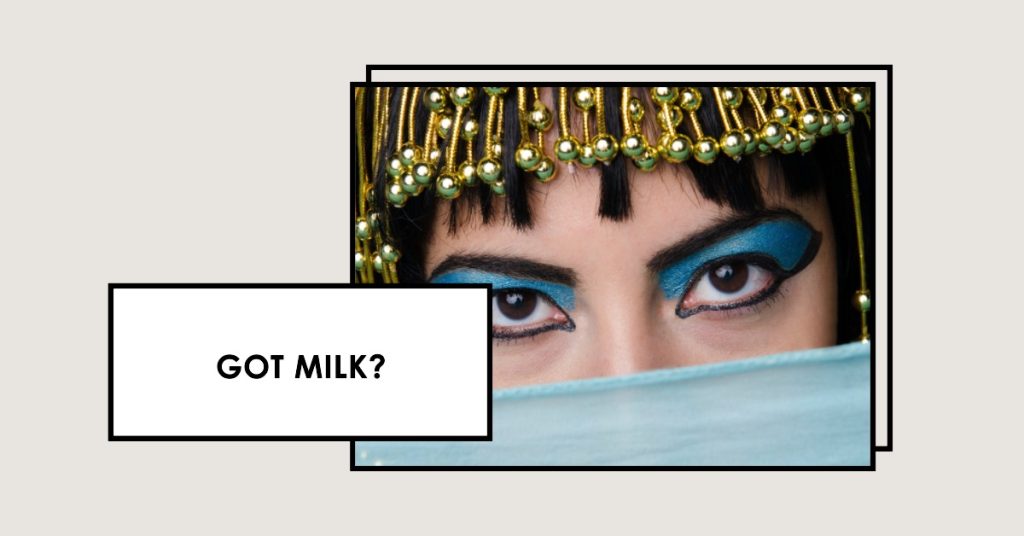 Notable historical examples include:
Alchemists' search for the Philosopher's Stone, which was thought to grant immortality. They believed that this stone had mystical powers capable of transforming base metals into gold and curing all diseases, thus granting an everlasting life.
The Chinese Emperor Qin Shi Huang's quest for an elixir of life that could confer eternal youth. It is said that he sent his officials to explore remote islands in search of rare herbs and concoctions promised to prolong life. His fixation on immortality ultimately led him on a perilous journey that sealed his tragic fate.
Ponce de León's legendary expedition in search of the fabled Fountain of Youth in Florida exemplifies humanity's relentless pursuit towards agelessness. While there is no concrete evidence proving the fountain's existence, it remains representative of our eternal desire to remain youthful and vibrant.
These examples demonstrate how ingrained this longing is in human nature, shaping societies and driving us towards discoveries and innovation.
Ethical Implications: Balancing Science and Humanity
As modern scientific advancements flourish, ethical questions surrounding the pursuit of eternal youth continue to surface.
Some concerns include:
What are the limits we should set when manipulating our biology?
Should longevity treatments be available only to those who can afford them?
Potential positive outcomes:
Increased lifespan could lead to more opportunities for personal growth.
Longevity research may result in improved health at older ages, leading to a higher quality of life overall.
Humanity's enduring quest for youthful vigor has undeniably intertwined with our cultural fabric throughout centuries.
As we forge ahead into uncharted territories through advanced scientific breakthroughs, it is crucial that we confront accompanying ethical dilemmas head-on — striking a delicate balance between pushing boundaries and preserving our core values as humans.
Cellular Rejuvenation: Unlocking the Secrets of Youth
As we take a look at the world of cellular rejuvenation, let's explore both its promising potential and the inherent risks associated with tampering with our cells.
Potential Benefits and Risks
The process of reversing aging at a cellular level offers intriguing possibilities for improving our health and quality of life. However, it is not without its dangers:
Boosting cell regeneration could inadvertently promote cancer cell growth.
Manipulating vital processes within our cells might have unforeseen consequences.
Interesting Fact: Cellular rejuvenation experiments on mice have successfully demonstrated improvements in overall physical performance, muscle strength, endurance, and lifespan.
Balancing the promise of longevity against safety and ethical concerns remains a challenge that researchers must address as they venture into this exciting yet uncharted territory.
Other Age-Reversal Endeavors in Science
Telomere extension: Telomeres are protective caps at the ends of chromosomes that shorten over time, causing cells to age. Research into extending telomeres aims to delay or reverse aging by maintaining their length.

Telomeres are the protective caps on the ends of the strands of DNA called chromosomes, which house our genomes.
In young humans, telomeres are about 8,000-10,000 nucleotides long, but they shorten with each cell division, and when they reach a critical length, the cell stops dividing or dies[1].
Telomere extension is a process that aims to lengthen telomeres, which can increase the number of times cells can divide, thus turning back the clock on the cell's aging process2. Here are some key findings from the search results:
Telomere extension can be achieved through a new procedure developed by researchers at Stanford University[1].

Senescent cell removal: Senescent cells accumulate as we age, contributing to various age-related diseases. Scientists are working on therapies that can selectively remove these harmful cells without affecting healthy ones.

Senescent cells, which stop dividing and functioning properly, contribute to aging and age-related diseases. Strategies to eliminate these cells include using senolytics, stimulating the immune system, and inducing programmed cell death.
However, targeted strategies are needed due to the varied nature of senescent cells. While removing these cells can improve health and lifespan, it may carry risks due to their important roles in the aging organism.
Despite potential risks, studies show that removing senescent cells can improve cognitive ability in aging mice.

Stem cell therapy: This involves introducing stem cells—undifferentiated cells capable of developing into specialized ones—into damaged tissues to replace dying or malfunctioning cells.
Caloric restriction: Studies suggest that reducing caloric intake while maintaining nutritional requirements may lead to increased lifespan and improved healthspan.
In conclusion, the quest for youth and vitality through cellular rejuvenation raises pivotal questions about balancing potential benefits against possible risks and ethical quandaries.
As research advances in this field alongside other related scientific pursuits, striking a balance between innovation and caution will prove essential in unlocking the secrets behind prolonging good health and vitality.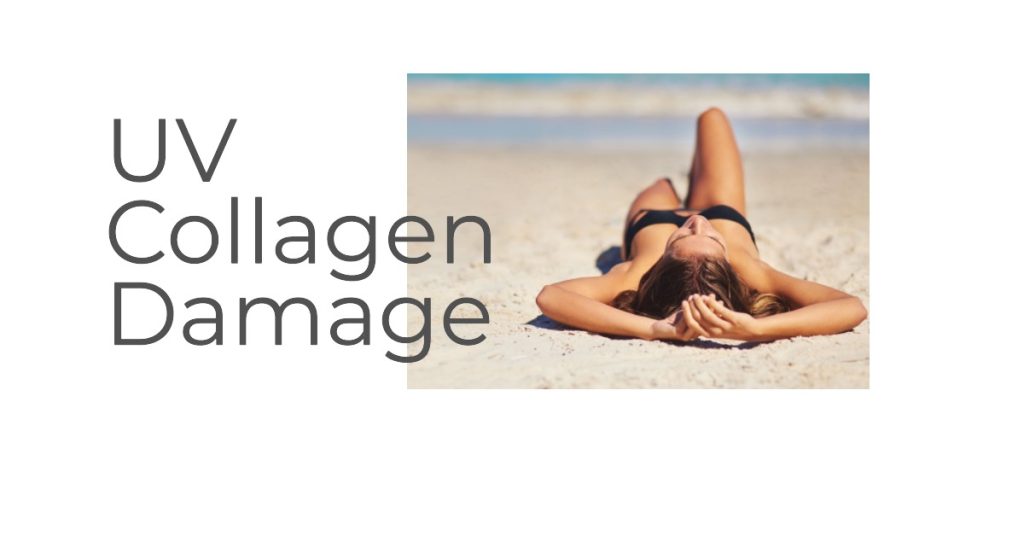 Avoidable Factors That Accelerate Aging
Our lifestyle choices play a significant role in the aging process; fortunately, many age-accelerating factors can be mitigated. Let's dive into these and discover simple ways to curb their effects.
Key Factors to Consider
UV radiation: Prolonged exposure without protection causes skin damage and accelerates aging.
Wear sunscreen daily and seek shade when necessary. Do not sunbathe for a tan! It can deplete your collagen rapidly.
Smoking: Cigarette smoke contains numerous harmful chemicals that harm our body and skin.
Consider quitting smoking for a fresher appearance and improved health.
Alcohol: Excessive alcohol consumption dehydrates your body as well as your skin, promoting wrinkles over time.
Limit intake to moderate levels—or consider abstaining altogether—in pursuit of healthier, more youthful skin.
Poor diet: A diet lacking essential nutrients can accelerate the aging process.
Incorporate antioxidant-rich fruits/vegetables, whole grains, lean proteins, and healthy fats into your meals for better overall health.
Did You Know? Antioxidants combat free radicals—molecules that cause cellular damage—and may help slow down the aging process.
Lack of exercise: Engaging in regular physical activity promotes better circulation, leading to healthier-looking skin and improved overall health.
Aim for at least 30 minutes of moderate exercise daily or mix it up with different activities—walking, swimming, cycling—for optimal results!
Insufficient sleep: Sleep is crucial for cellular regeneration; chronic lack of rest takes a toll on your appearance and overall health.
Establish good sleep habits by prioritizing 7-8 hours each night; avoid screens before bedtime to encourage relaxation.
By recognizing these avoidable factors and making conscious efforts towards implementing healthier habits into our daily routines, we can significantly impact the rate at which we age—paving the way for a more vibrant, youthful life.
The Role of Sleep: Slumbering Towards Youthfulness
Sleep is vital for maintaining a youthful appearance and overall well-being; our bodies undergo significant regeneration and repair during rest.
Emphasizing the significance of sleep, let's explore guidelines to improve slumber time and quality.
Tips for Restful Sleep
Maintain a consistent schedule: Establish a routine by going to bed and waking up at the same time daily—even on weekends!
Create a sleep-friendly environment: Ensure your bedroom is dark, quiet, and cool for optimal comfort.

Tip: Use blackout curtains or noise-canceling machines if necessary – or use a sleeping mask.

Limit screen time before bed: The blue light emitted by screens can interfere with your body's natural sleep cycle—melatonin production.

Minimize exposure 1-2 hours before bedtime; try reading or other calming activities instead.
Fun Fact: Melatonin, known as the "sleep hormone", signals to our body that it's time to wind down and rest.

Relax before bed: Engage in relaxation techniques such as meditation, deep breathing exercises, or taking warm baths/showers to unwind more effectively.
Monitor caffeine intake: Consuming caffeine too close to bedtime may disrupt sleep quality; avoid coffee/tea at least six hours before sleeping.
Exercise regularly: Incorporate regular physical activity into your lifestyle—it promotes better sleep while enhancing overall health.
Optimize meal times: Avoid large meals close to bedtime; heavy foods can cause discomfort or indigestion, making it harder to fall asleep.
By acknowledging the essential role that sleep plays in our lives and putting these guidelines into practice, we can improve both the quantity and quality of our slumber—allowing our bodies ample opportunity for regeneration and contributing towards a healthier, more rejuvenated us!
The Impact of Environmental Factors: Navigating the Polluted Path to Aging
Many environmental factors, including fine dust, plasticizers, heavy metals, and microplastics, can speed up the aging process. Let's examine how these factors contribute to aging and what steps individuals and society can take to counteract their effects.
How Environmental Factors Contribute to Aging
Fine dust particles penetrate deep into our skin, causing inflammation and oxidative stress, which accelerates aging.
Exposure to plasticizers and heavy metals found in everyday products may disrupt hormonal balance—adversely impacting overall health.
Microplastics ingested through food/water sources can accumulate within our bodies over time, potentially leading to long-term health consequences.
Did You Know? Air pollution has been linked not only to respiratory diseases but also to an increased risk of developing age-related conditions such as dementia.
Mitigating the Effects: Individual & Societal Actions
Individual actions:
Wash your face with a gentle cleanser daily to remove pollutants from your skin.
Use air purifiers at home/workspaces for cleaner indoor environments.
Opt for eco-sensitive products that reduce exposure to harmful substances.
Societal actions:
Implement stricter regulations on industrial emissions/pollutants.
Encourage sustainable development by prioritizing green energy sources over fossil fuels.
Educate people about environmentally friendly practices that minimize waste/material consumption.
Striking a balance between industrial growth and environmental protection requires planning, ingenuity, and cooperation from both businesses and citizens alike—by working together towards a common goal of minimizing exposure while maximizing advances; we can help protect our health, well-being, and longevity against the relentless onslaught of environmental hazards lurking around us.
Fine-Tuning Against Early Aging: Adjusting Your Lifestyle for Graceful Aging
Fine-tuning one's lifestyle to evade premature aging entails adopting healthier habits and making mindful choices that support well-being.
Let's explore practical steps for integrating these changes into your daily routine while identifying ways society can help facilitate them.
Individual Steps to Slow Down Aging
Nourish your body: Embrace a nutrient-dense diet, rich in antioxidants, vitamins, and minerals.
Stay active: Incorporate regular physical exercise to promote circulation, muscle strength, and flexibility.
Mindfulness & stress reduction: Engage in meditation or other relaxation techniques to calm the mind and reduce stress levels.
Vigilant skincare: Apply sunscreen daily, moisturize regularly, and use gentle cleansers to protect your skin.
Pro Tip: Drinking green or black tea can offer both hydration benefits as well as a healthy dose of antioxidants!
Foster social connections: Maintain strong relationships with friends/family—it's crucial for mental health!
Cultivate good sleep habits: Prioritize 7-8 hours of quality sleep every night.
How Society Can Support Healthy Aging
Accessibility & affordability: Ensure access to affordable healthcare, nutritious food options, and safe recreational spaces.
Education & awareness: Create programs that educate people about leading healthier lives—nutrition workshops or fitness classes.
Public policy improvements: Advocate for policies that encourage eco-friendly products/technologies and push for better air/water quality standards.
Collaboration between organizations: Encourage partnerships between public/private sectors—for instance, offering subsidized gym memberships via insurance plans.
As individuals embrace fine-tuning their lifestyles by implementing these recommendations with intentionality—and as society commits itself towards supporting these endeavors—we create an environment where graceful aging is not only possible but achievable for everyone on this lifelong journey.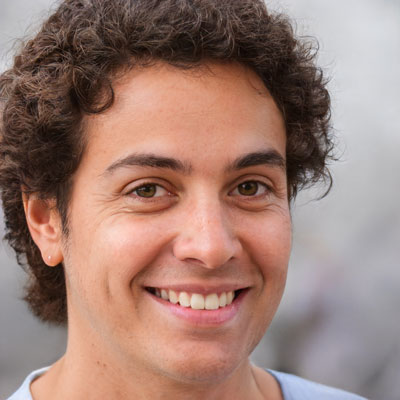 Health nut turned blogger, spreading the wellness bug with a side of humor. Dishing out nutritious advice, fitness antics, and wellness wisdom, all while keeping health journeys as fun as a barrel of kale!