---
How to keep yourself fit
Daniel Brody
Shedding off the weight is easy, it's keeping yourself fit that is challenging. Just because you are losing weight using hcg shots , it doesn't mean you don't have to keep a balanced diet and a healthy routine. Here are some tips on how you can keep yourself fit:
You are less likely to drink soda and tea when you have a bottle of water handy. Drink a big glass of water upon waking up in the morning, and keep a bottle with you during the rest of the day. Water helps in proper digestion, regulates body temperature, acts as carrier of nutrients throughout the body, keeps blood pressure in check and lubricates the joints and cushions various organs in the body.
When we sleep, our body repairs heart and blood vessels. It also helps balance hormones and plays a vital role in growth and development. Try to get a schedule which lets you sleep during the night by going to bed before 11 p.m. You are more likely to be willing to get up early in the morning to do your morning jog if you have gotten enough sleep the night before. Doing so will help you focus and concentrate more during the day.
After finishing your hardcore workout, give yourself a treat by going to the spa, or getting your nails done in the salon. Use a gentle exfoliating scrub once a week, and use cold water to avoid drying your skin out. Moisturize well after your bath and make exercise and a healthy diet your priority so it becomes a habit.
Have healthy snacks ready 
Munching on healthy snacks will help curb your cravings for junk food. A healthy meal provides the body with vital nutrients which keeps the body functioning properly. Eating healthy snacks regularly helps manage your blood sugar levels.
You're only human, remember that. Healthy people are those who have found their balance, not those who managed to stick to their diet programs to the letter. If you found yourself munching on a bar of chocolate after a bad day, let your senses enjoy the sweet taste. If you're worried on the added carbs, you can always lose it after exercising.  Don't think about how you could have handled the situation and wallow your misery until you get enough sugar in your system to lift up your mood.
Keeping a balance between sweating the extra weight off  (literally!) and rewarding yourself gets you more motivated in achieving your ideal weight. Hold onto a positive outlook to help yourself push through the tough workouts and diets. Good luck and keep smiling!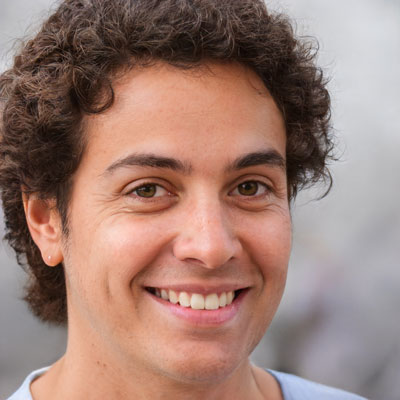 Health nut turned blogger, spreading the wellness bug with a side of humor. Dishing out nutritious advice, fitness antics, and wellness wisdom, all while keeping health journeys as fun as a barrel of kale!