---
HCG Injections or Lipotropic Injections: What's the Best Option for Losing Weight?
Daniel Brody
If you're looking to lose weight, you may be wondering about hCG and lipotropic injections. While both have their benefits, it's difficult deciding which is the best option for you. Here we will look at the facts regarding hCG vs lipotropic injections and help you decide which is the best choice for weight loss.
HCG Injections
While diet and lifestyle modifications can support your weight loss efforts, they're not always enough to reach your goals. Since everyone experiences weight loss differently, the factors necessary for success can vary.
The good news is that In recent years, hCG injections and lipotropic injections have become popular means of achieving weight loss. But what are these treatments, and why do they work?
HCG injections are a popular weight loss treatment that use human chorionic gonadotropin (hCG) to help break down fat. HCG is a natural hormone that is produced in large quantities when women become pregnant helps them break down fat so that the baby can get the nutrients it needs.
The Benefits of HCG Injections
HCG is a hormone that exists naturally in the human body, even in men. HCG is usually produced by pregnant women mostly in their initial trimesters, but is actually what is called a "pro-hormone". Pro-hormones encourage the body to produce other hormones, which means that regular hCG injections coupled with proper dieting and exercising can help an individual lose weight. HCG injections have been shown to improve general health and prevent the onset of medical conditions such as diabetes. This is because weight loss also helps with the reduction of cholesterol levels in the body.
Improving Your Overall Health
Losing this extra weight also increases stamina and organ function. Proper performance of the body's vital organs helps to supply the body with the energy it needs for the physical exertions of everyday life. The result: you wake up for the day ready to take on the challenges ahead.
Lipotropic Injections
What are Lipotropic Injections?
Lipotropic Injections are a type of medicine that contains vitamins or other compounds in concentrated form, which is used to break down stored fat so that it may be utilized as a primary energy source by the body. The acronym MIC stands for Methionine, Inositol, and Choline. This particular blend of amino acids, compounds, and nutrients is used often in weight loss clinics because of its lipotropic effects. Another lipotropic combination includes MIC and vitamin B12; not only does this help with cellular health, but it also aids in the metabolism of amino acids and fatty acids. The B12 vitamin helps guarantee that dieters will be receiving enough of the nutrient when they follow a weight loss program and restrict their calorie intake. Lipotropic injections are special because they contain ingredients known to speed up energy metabolism. Lipotropic injections, unlike other kinds of weight reduction therapies such as liposuction that remove fat from the body, help your body burn fat at a greater rate, allowing you to lose weight and see results quickly. Many lipotropic injections include B6 and B12 in combination, which stimulates both your liver and metabolism. Lipotropic injections then help encourage your body to burn more fat, leading to weight loss, and are administered just once a week. Lipotropic injections help break down and eliminate fat cells in problem areas like the thighs, neck, hips, and buttocks. If you're looking to lose weight, ask your bariatric physician about which type of lipotropic injection would be right for you.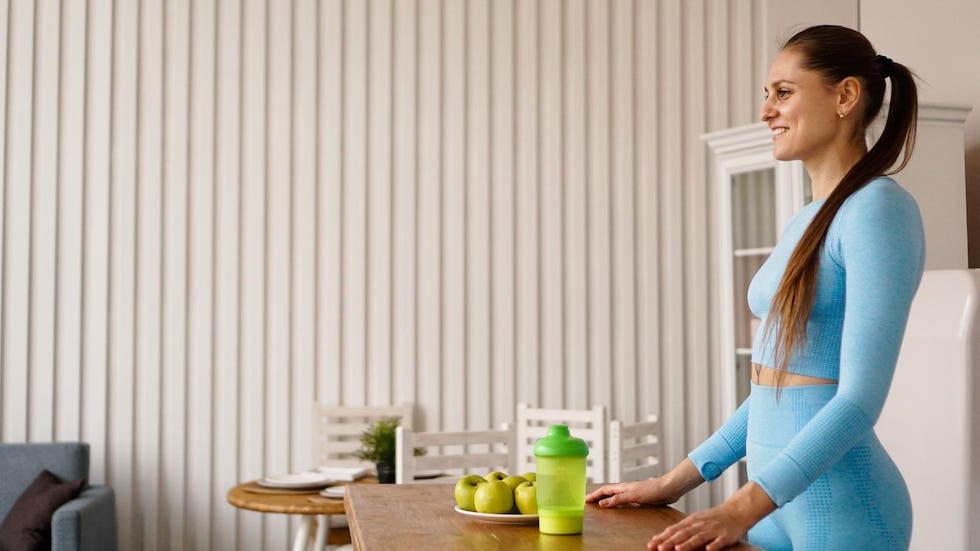 Do Lipotropic Injections Work?
Lipotropic injections can help you to lose weight in a more consistent and steady manner than diet and exercise alone with the added benefits of burning fat so your body can:
Reduce the amount of stored fat your body is storing.
By enhancing and increasing your metabolism, you will burn fat at a quicker rate.,
To improve your energy levels and provide you with a boost throughout the day for more physical activity, as well as greater weight loss.
Not only are lipotropic injections helpful for those attempting to lose weight, but the benefits of lipotropic injections can also be used as a way to enhance your health and maintain your already healthy weight.
The Difference Between HCG Injections and Lipotropic Injections
The Verdict on HCG's Hormone Therapy
The hCG protocol's original method calls for a very restricted diet and injections of human chorionic gonadotropin (hCG) to produce rapid weight reduction in as little as 30 days. Phase 1 is a two-day "gorge phase" in which the dieter may have whatever desired. The second phase of the plan significantly restricts the dieter's calorie intake to 500 calories per day for the duration of time they are taking hCG shots. The third and final phase involves wrapping up the injection and entering a maintenance stage for three weeks. It's also a good idea to keep your calorie intake at about the same level you were before. During this period, it's essential that dieters stay two pounds within their weight reduction goal. The dieter can gradually add calories back as long as they remain under those two pounds. This strategy has the benefit of allowing for rapid weight loss without intense hunger pangs, according to some experts.
Potential Disadvantages of HCG Therapy
The major disadvantage of this strategy is that dieters are using a hormone, and those with certain underlying illnesses may discover that they should not take HCG. Furthermore, according to the FDA, while others claim they have found better overall muscle retention in users of hCG vs. non-users, there is no evidence that it is an effective weight loss aid. Proponents of hCG shots generally say that the best results are for those who medically qualify as good prospects do both the shots and the diet. Reading testimonials online these prospects claim to lose as much as 100 pounds and feel much better than before.
Lipotropic Injections Vs HCG Injections
Lipotropic injections, because they use nutrients to target fatty deposits and use a variety of natural substances to burn fat, are generally thought to be less aggressive than hCG injections. These shots, already designed to speed up the metabolic process, can be administered with vitamin B-12, which further boosts metabolism and energy. The result is that these shots help break up fat with "nutrient power" while improving your energy levels. Amino acids included in the MIC combination help stimulate your metabolism in several ways, first breaking down fats in the liver, while lowering cholesterol, and even helping with fatigue (while some on the hCG protocol may actually complain of fatigue). Methionine, the "M", helps effectively mobilize and eliminate abnormal fat deposits. The I, Inositol, is a B vitamin that helps you metabolize fat while boosting nerve health and cellular structures, also helping serotonin levels, which are partially responsible for your mood and appetite. The C stands for Choline, which supports the liver and helps keep cardiovascular and endocrine systems functioning at healthy levels. Ultimately, like liposomal injections, MIC B injections (the popular liposomal variety) promote aggressive weight loss by stimulating your metabolism and burning through fat deposits in the body as hCG injections do, but just in a different manner.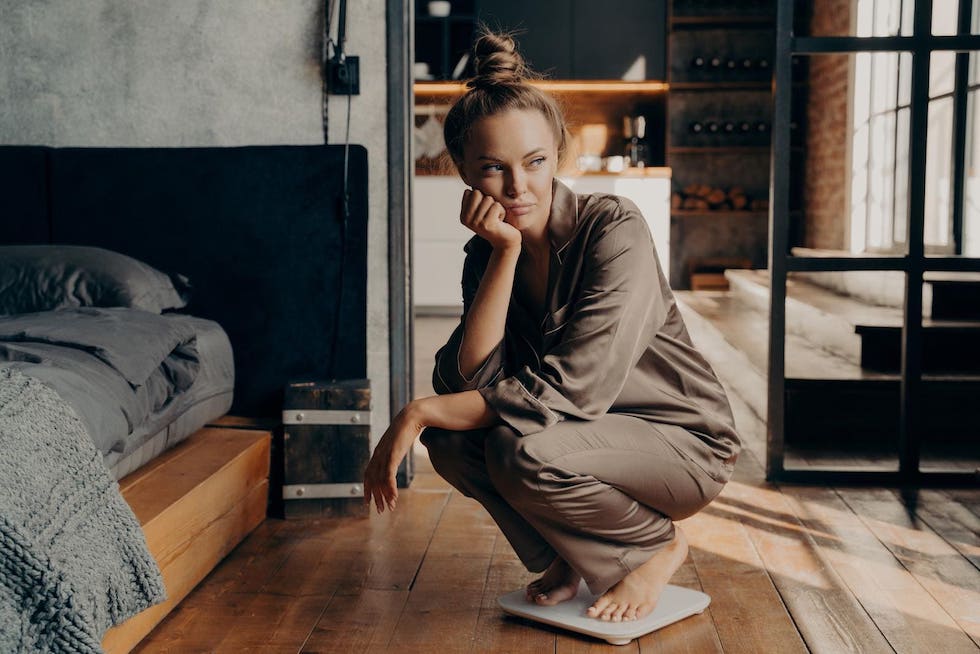 Which is for me?
The HCG diet is for those who want to lose as much weight as possible in the shortest amount of time. You should be comfortable on an extremely low-calorie diet and ready to maintain that plan for around one month while taking a hormone to assist you with the process. Physical activity should be avoided or limited due to the severe calorie restriction of this program. On the other hand, the Lipotropic Injections plan allows for more calories, (1200-1600 calories per day), which most physicians would agree is a much safer plan for long-term health. This is the significant difference in the approach to the diet and of course the lifestyle it is associated with. Because this plan has a higher calorie allowance, it is also a little easier in the mental health category. In addition, those with active lifestyles can continue to stay active since the plan on a lipotropic injection diet is sufficient to maintain energy without significantly wasting muscle. The program itself is a little more forgiving as compared to the very strict low-calorie diet the HCG plan presents. Last but not least, Lipotropic Injections are nutrient-oriented, so can be taken longer versus hormone therapy of the hCG diet.
Quick, Strong, & Easy vs Long-Term Benefits
For some, the hCG protocol will seem, in a sense, like a "power pill" or sorts, since shots themselves are easy but the body has a lot of demands on it relatively short term. The lipotropic approach is a bit more invasive but not as frequent and works long-term.
This is reflected in the fact that the HCG protocol uses insulin syringes with subcutaneous injections while lipotropic injections are intramuscular and require a slightly larger syringe. This means you may be more attracted to hCG as it may cause you less pain or at least psychological discomfort during the actual injections. But also know lipotropic injections are taken less frequently compared to the daily hCG ones. Expect with the lipotropic approach that weight loss will likely also be more gradual due to the slightly higher calorie count. Of course, adding some sort of physical activity to coincide with the plan may deliver equal results to what you can expect with hCG.
A Personal Choice
At the end of the day, what you choose to follow is a personal choice. Both methods presented here are widely used throughout the world and both have certain benefits and certain minuses.
HCG and Lipotropic Injections Together?
When people find out about the possibilities of lipotropic injections vs hCG, they wonder, "Can I do BOTH hCG injections and liposomal injections at the same time?" The answer is almost always yes. Lipotropic injections are often utilized to help patients lose weight, enhance liver function, and increase energy levels. Because they assist the body to more effectively use hCG to break down fat, lipotropic injections work well with HCG. When used together, hCG and lipotropic injections can help you lose weight faster and more effortlessly all while having more energy and feeling alert and clear.
It's Up to You (With a Medical Professional)
As we have seen, there are several factors to consider when choosing between hCG and lipotropic injections. You probably know your body better than your doctor, but in the end, whether you choose one type of injection over the other or seek the benefits of concomitant or even consecutive therapies, it is best to consult with the right medical professional to see what fits your needs, goals, and situation.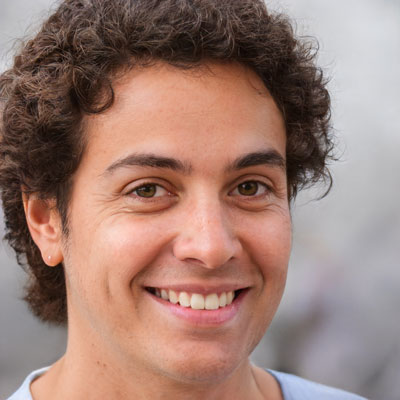 Health nut turned blogger, spreading the wellness bug with a side of humor. Dishing out nutritious advice, fitness antics, and wellness wisdom, all while keeping health journeys as fun as a barrel of kale!