---
Four Workout Mistakes You May Be Making Right Now
Daniel Brody
Maintaining a healthy figure seems easy enough. All you need to do it to take your HCG shots, eat clean and exercise on a regular basis. For many, a healthy regimen simply includes going to the gym, do some squats and call it a day.
But did you know that what seems to be a systematic routine can get you injured? Chances are, you may be executing the routines wrong, using inappropriate equipment and pushing yourself for quick bursts that can bring irreparable damage to your body. So here are some workout mistakes you might be doing right now and how you can fix them.
Doing a hundred crunches
Okay, we may be exaggerating, but you get the point. Gone are the days when we think that the only way we can get those coveted washboard abs is to do a hundred crunches.Turns out that concentrating on your form is the first step to executing the right crunches. The first concern of every fitness enthusiasts is determining the number of crunches they must do for the routine to be effective in burning fat.
It is important to know that increasing your crunches can create a sloppy form and making those crunches less effective. Opt for less, yet stable and well formed crunches instead of playing who does more in your routine. After all, 10 perfectly executed crunches are far more effective and healthier compared to doing a hundred, yet poorly done, sets. You can also opt for other core workouts with the same effects such as squats, or lifting weights like kettles and dumbbells. Complete your core workout in a planking position to help force your core muscles to contract from multiple regions, stabilize the body and challenge your muscles more effectively and efficiently than a series of crunches.
Using small weights during cardio
Using smaller weights during cardio can be dangerous, because it increases your lifting speed, especially if you are only starting with your fitness routine. Increased lifting speed can lead to incorrect form which can cause serious problems and injuries later on. When you're a newbie with workouts, your trainer will most likely advise you to lift lighter weights for your cardio. But as you progress, the weight you lift must also increase. Opting for dumbbells with more weight can help improve your metabolism, shed fat and prolong after the post workout burn sensation. Lifting a weight at a repetition count of approximately 12-15 reps allows your muscles to break down and build up, creating a lean and well toned body.
Pushing your heart rate
A lot of treadmills have heart monitors installed on them which helps you stay in the 'red zone' for optimal calorie burn. But since these monitors can be inaccurate, people tend to overestimate how effective these workouts than they actually are. Focus your workout to how your body feels as you do it. If your heart is beating fast, you're sweating and enjoying yourself, then you're on the right track.
Overcompensating with calories
It's easy to scarf on any food within arm's reach after pumping some iron for your workout. But doing this can very easily undo all your hard work. So instead of binge eating after your routine, have a small post workout that is packed with carbohydrates and protein 45 minutes into your workout. And as for your post workout snacks, you can have a protein shake, or keep fuelling your body with small snacks containing fiber and lean protein to help you feel fuller.
If you feel like you're doing your workouts wrong, or if you feel that you're using enough energy for your routines, don't hesitate to talk to your fitness trainer. Time is the most important commodity that we have, so don't waste it on useless workout. By fixing these common workout mistakes, you will surely enjoy the benefits of being fit and healthy in no time.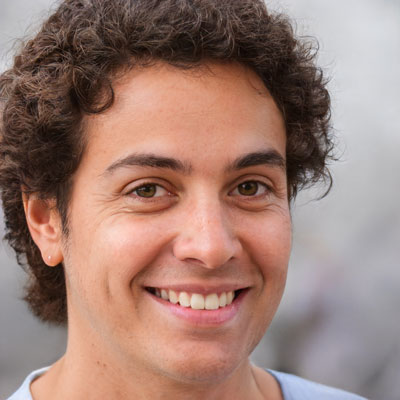 Health nut turned blogger, spreading the wellness bug with a side of humor. Dishing out nutritious advice, fitness antics, and wellness wisdom, all while keeping health journeys as fun as a barrel of kale!