---
Choosing a Workout Buddy for You
Daniel Brody
One way to make your hcg diet more effective is to fortify it adequate exercise. But then again, working out can be pretty tiresome and let's face it, it's more challenging to be consistent with your schedules and dieting. One way to solve this is to have a workout buddy to motivate you. But how can you choose a workout buddy which can really motivate you in losing weight, and not succumbing to constant cheat days?
Be polite
It's a general rule is to be polite to people, all the more to those who you can benefit from. They will motivate you, even pick you up when you feel like giving up on your daily exercise. The least you can do to return their kindness is to be polite with them. Respect their time, and thank them for their efforts.
Share similar goals
If you want your teamwork to work out well, make sure that you and your partner share the same goals. It's important that your workout buddy is dedicated and consistent, because they will be the ones who who will motivate you and push you through your cravings, the 'i-don't-care-i-give-up' phases and the 'is-it-not-enough' phase. Look for someone who will not cave in when you feel like being lazy, and who will instead motivate you to hit the gym, or put down that soda.
Be generous
No one likes a selfish teammate. One way to make your teamwork–partnership, however you want to put it–is that you share what you have. Sharing your fitness knowledge with a gym buddy is more rewarding rather than keeping what you know to yourself. You can trade tips and share new workouts you have discovered. Chances are, he or she will be as generous as you and will be more than willing to accompany you the next time you invite him/her for another round of workouts.
Be understanding
Be honest, there are some days you just don't want to get up early and hit the gym, or there are times you want to pig out on that burger at your favorite fast food. There are also times when you feel like you may have done too much workout the previous day, and that you can't bear to even walk. The same thing is true to your workout buddy. It's easy to tell when the other person is lying. So when you feel like there is a hint of truth when your buddy says "My muscles hurts today." or "I feel like my legs are gonna give out on me", don't be pushy and "motivate" them to hit the gym with you today. Chances are, you would want the same level of understanding from your partner the next time your legs feel numb from yesterday's treadmill session.
A gym partner is another friend who you share the same goals with–to get fit. While it's not bad to be enthusiastic and driven, we have to understand that the body gets tired and there are some days you just don't feel like doing it. Treat your buddy as if you would treat your friend because chances are, they will be more willing to help you if they don't feel burdened when they are with you.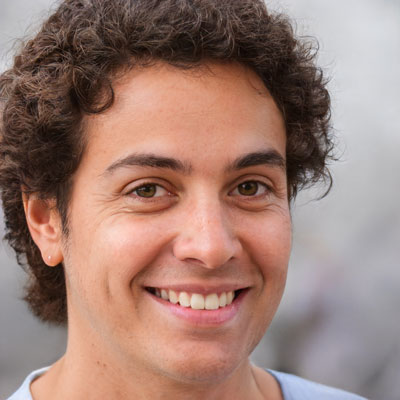 Health nut turned blogger, spreading the wellness bug with a side of humor. Dishing out nutritious advice, fitness antics, and wellness wisdom, all while keeping health journeys as fun as a barrel of kale!